Posted on 30 October, 2023
The Boston Roamer 2110-0 - A Remote Workstation Server powered by Ryzen™
At Boston we offer a huge variety of servers that can suit many different workloads or industries. Today Boston Labs would like to introduce a server that is relatively unique in its market positioning, an AMD Ryzen™ based rack mount server. We will unbox and take a closer look at the hardware to show you what makes this extra special.
AMD Ryzen™ are typically desktop class CPUs, but they are still very powerful processors. This server supports AMD Ryzen™ 7000 series CPUs and this range can offer up to 16 cores with high clock frequency turbo speeds. This means there is potential for a powerful and cost-effective server. Utilising AMD Ryzen™ and offering enterprise grade features such as IPMI (Remote Management) and ECC (or non-ECC) memory is where the
Boston Roamer 2110-0 comes in to its own, so let's take a look.
PACKAGING
The chassis is based on Supermicro, and the server arrives in standard 2U server packaging with the trusty double boxing ensuring that everything is secure inside. There is a smaller box inside which contains the power cables and other accessories (mostly screws). The rail kit for mounting the server into a rack is also included.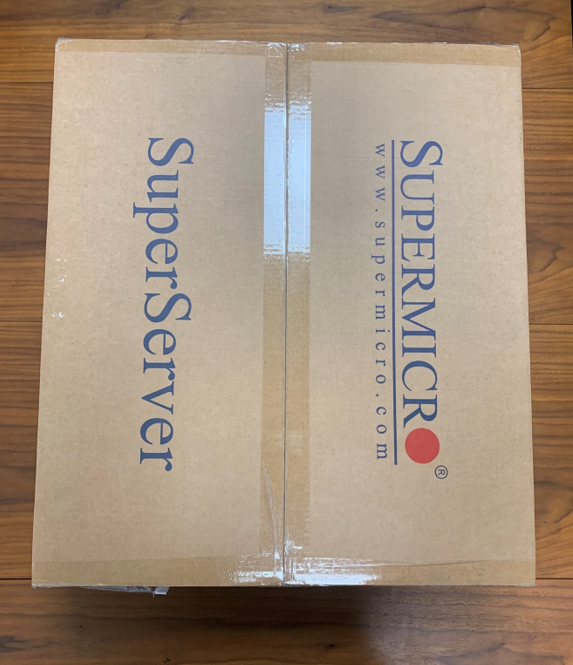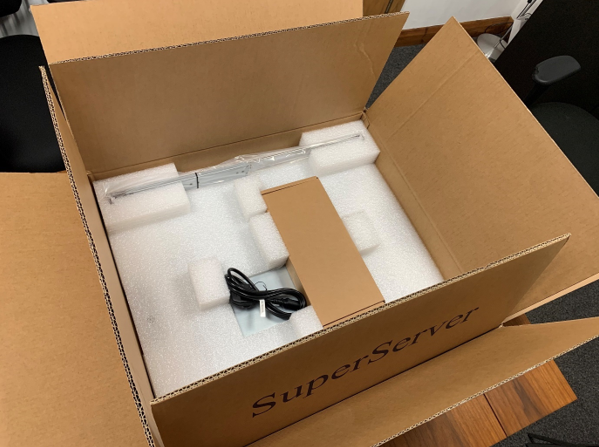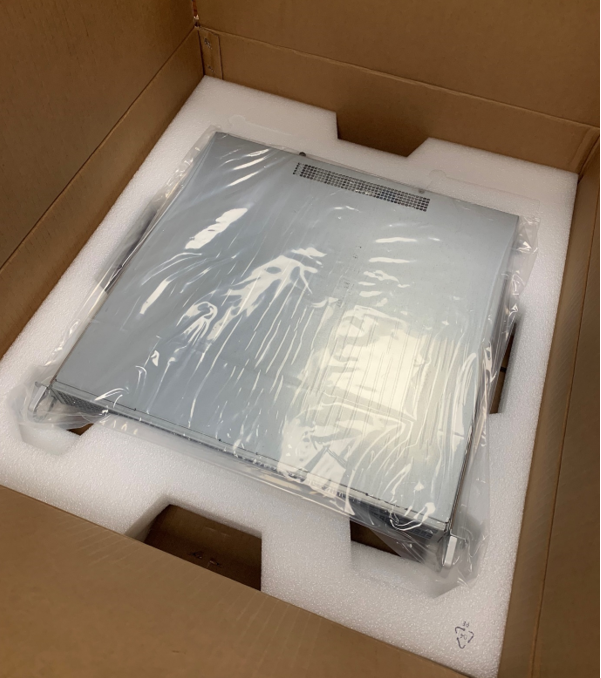 EXTERIOR
With the server now removed from the packaging, it's time for a closer look.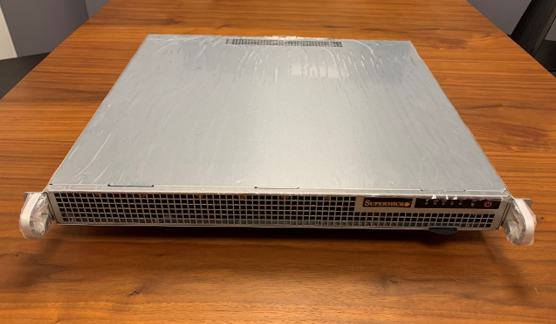 As is standard, there is a plastic film on the top of the chassis to prevent any scratches, I dare not remove this for fear of scuffs! This is there to protect the server but should be removed prior to installation in a Datacentre rack. Removing the film will free the airflow through the vents you can see on the top lid towards the rear.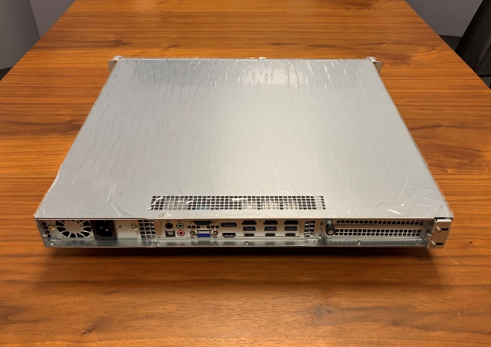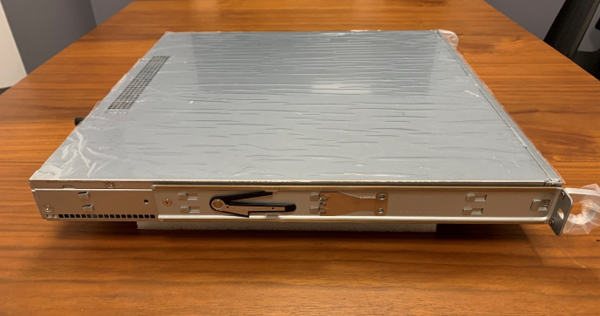 The server came with the inner rack rails already attached.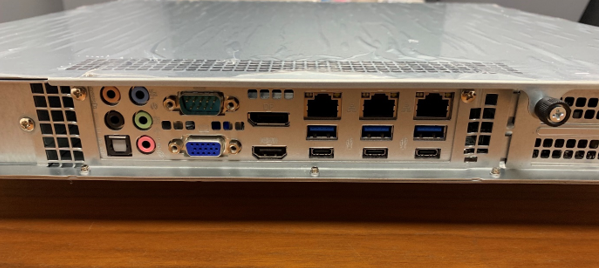 Looking closely at the rear I/O, we can see several ports. The server has audio connections and a serial port, as well as a VGA, Display Port and an HDMI for display. AMD Ryzen™ 7000 series does have integrated graphics hence these video ports being present.
There is a 1GbE LAN port which is dedicated for IPMI server management, and it uses an ASPEED AST2600 BMC chip. This is used for remote monitoring and KVM control, server administration/management.
Further networking is provided via an Intel® i210 Gigabit Ethernet Controller giving us 2x 1GbE network ports. Also shown above are the blue USB 3.0 ports which offer 10Gb transfer speeds, as well as 3 USB Type C ports. One of these offers 20Gb transfers but the other two are for display purposes which support Type C to DisplayPort cables.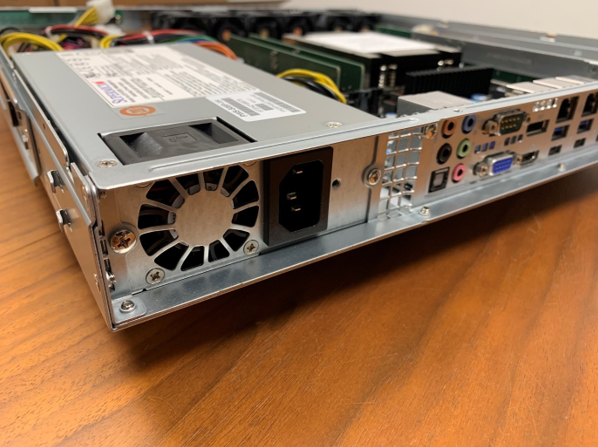 A closer look at the Power Supply Unit which is a fixed position unit. The Platinum level certified PSU offers 500W of power to the server.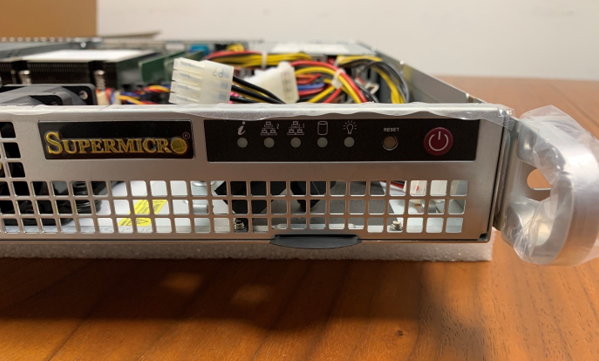 Moving to the front, pretty standard stuff here with the power button and array of LEDs to indicate the server statuses like network/storage activity and an information/warning/failure indicator, as well as a reset button. At the bottom is a pull out service tag which will show remote managements (IPMI) unique password.
Interior
The server lid can be removed by removing three screws as well as a rear thumb screw. This allows us access to all the components inside.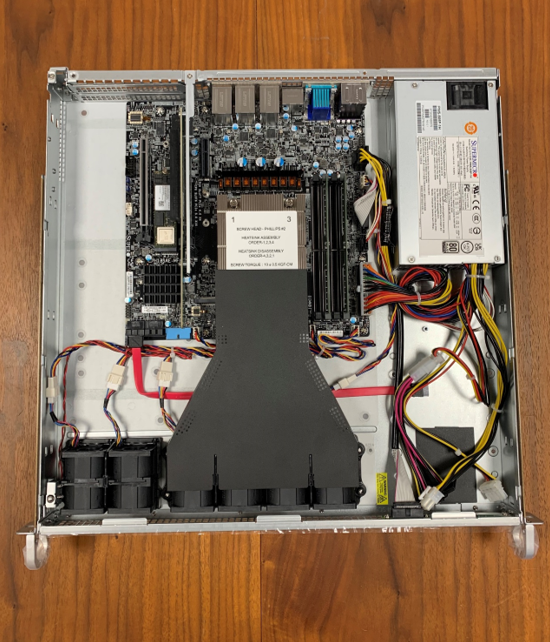 The board inside is a Supermicro H13SAE-MF. It's Micro-ATX so looks a little small inside the chassis. The chassis can take up to 12" x 13" boards (E-ATX) hence this AMD Ryzen™ based board looking rather small. This also means as the fans are further away from the CPU/Heatsink, an air shroud is required to direct air flow accordingly, and the fans themselves require extensions to reach the board. Below we can see the server with the air shroud removed. The bottom right area is where the storage drives can be installed. These are fixed in position so no front hot swap here. But, with optional brackets added, there is room for 1x 3.5" drive or 4x 2.5" SSD's.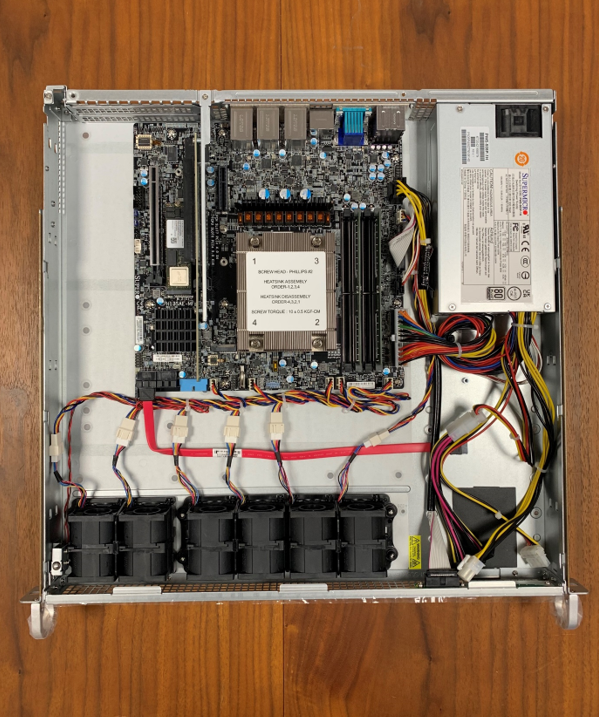 As mentioned before the server is compact, with the 1U chassis being 4.3cm in height, 43.7cm wide and with a depth of just 43cm. This is classed as a short depth chassis by Supermicro.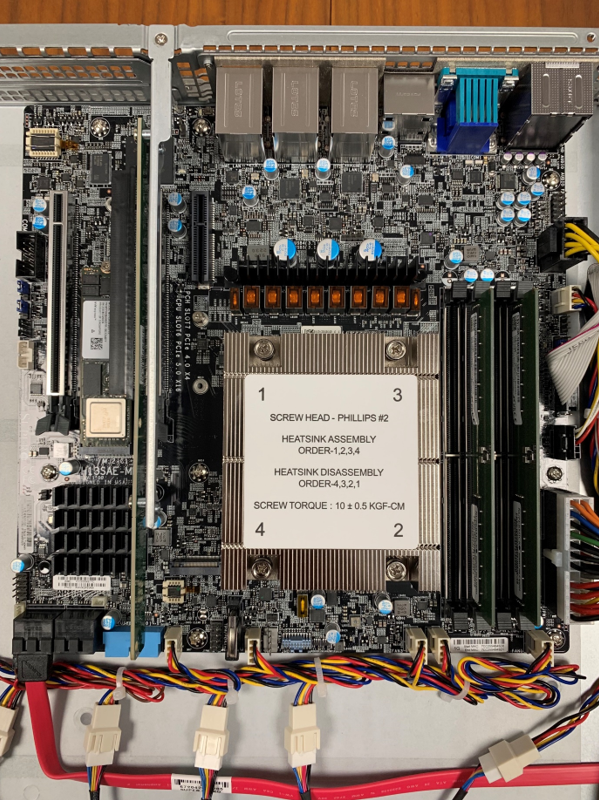 A closer look at the motherboard, we can see passive CPU heatsink covering the LGA1718 socket that can house AMD Ryzen™ 7000 Series CPU's. This board can thermally support the full range of SKU's, right up to the 170W 7950X.
There are also 4x memory slots with the board supporting ECC Unbuffered DDR5 DIMMs. Memory speeds of up to 5200MHz are supported and a capacity of 192GB when populating with 4x 48GB DIMMs.
As seen in the table below, the CPU's range from 6 to 16 core, with this server supporting all of them. This included the 7950X3D which offers 128MB of L3 cache by utilising AMD's 3D V-Cache technology. The higher end SKU's can also boost up to 5.7GHz, so there is a lot of performance potential in these chips.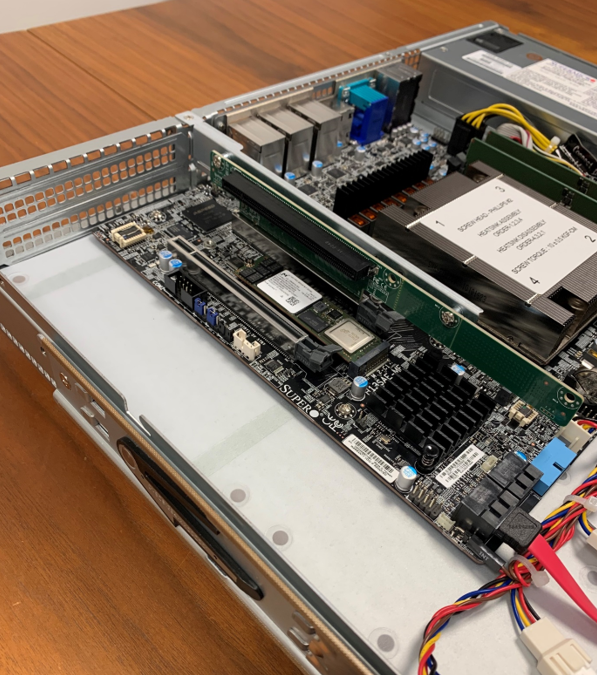 Here we can see the single PCIe slot. As the server is 1U there is no way to have any addon card vertically, so as is standard in 1U form factor servers there is a riser card/bracket to orient the card horizontally. The single slot is a x16 PCIe gen 5.0 and has room for a full height single width card. There are 2x fans blowing airflow to this area too.
A pre-installed M.2 can also be seen here just below the PCIe slot. There are 2 slots that supports PCIe 5.0 x4 and 2280 and 22110 form factors. RAID 0 & 1 is also supported on these 2 slots.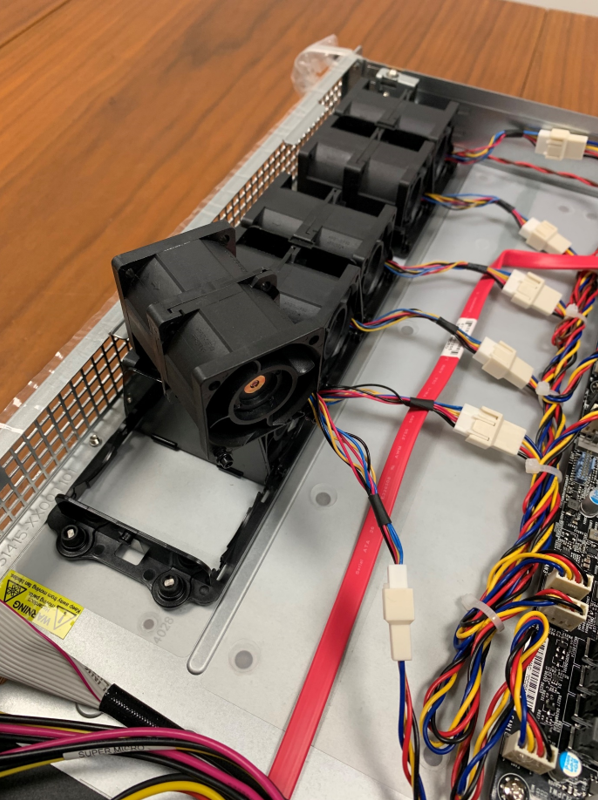 Speaking of the fans, included are 6 fans in total, directing air flow to all components and to any potential add on cards. The fans are not hot swappable, but this is typical for compact 1U chassis where size and cost are a consideration.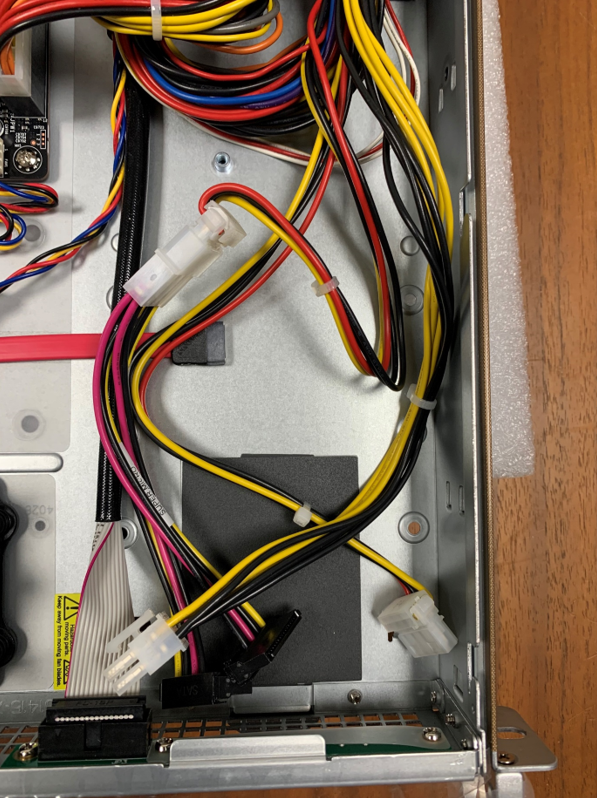 The server came with various power connectors pictured above. There are 2x Molex connectors, 1 of which has a Molex adaptor connected which provides 2x SATA power connectors. Also present is an 8-pin CPU (EPS-12V) connector which can be used for GPUs, but the likelihood is that a PCIe adaptor will be needed to support the GPU's that you are most likely to use in this server. The PSU has another 8-pin CPU power in the form of a 4+4 connector, this is plugged into the board as seen below.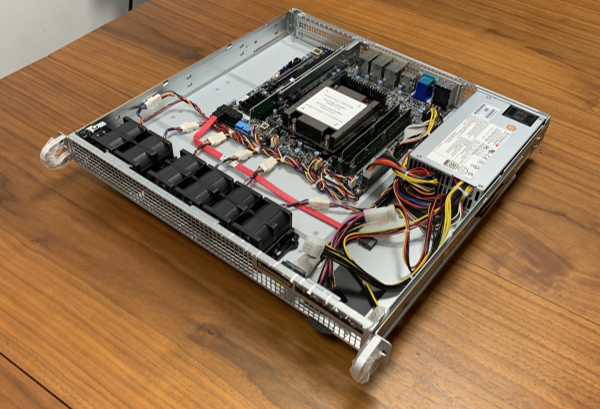 Conclusion
The Boston Roamer 2110-0 presents a powerful option for sectors including but not limited to such as E-commerce and Web Hosting, Media platforms including remote workstations, cloud gaming and content creation.
Utilising the AMD Ryzen™ 7000 series of CPU creates an opportunity for great value and performance, coupled with enterprise grade features such as ECC memory as well as IPMI. This remote management feature allows out of band remote monitoring and control of the server without any additional fees, making the value proposition even better.
For more information about the server see the link here. The datasheet can also be viewed here.
If you'd like to test drive or learn more about the Boston Roamer 2110-0, our team are standing by to work with you to test and analyse this unique server's performance.
About Boston Roamer
Our Roamer series brings enterprise levels of compute to remote users in this rapidly changing global environment. The Roamer range features rack mountable solutions that are both scalable and offer high density with powerful professional compute. This allows for cutting-edge performance and features to be brought to professionals remotely wherever they are based without compromise.
Behind Roamer are industry-leading R&D and Sales teams who are on hand to assist you in either an off-the-shelf purchase, or a more tailored specification including custom branding.
Contact our knowledgeable sales and technical team today at [email protected] or call us on 01727 876100 and experience the capabilities of AMD Ryzen™ in a 1U server form factor yourself.
Written by:
Sukhdip Mander
Field Application Engineer at Boston Limited