Intel®
Intel (NASDAQ: INTC), a leader in the semiconductor industry, is shaping the data-centric future with computing and communications technology that is the foundation of the world's innovations. Intel's' engineering expertise is helping address the world's greatest challenges as well as helping secure, power and connect billions of devices and the infrastructure of the smart, connected world – from the cloud to the network to the edge and everything in between.
VIEW PRODUCTS FEATURING INTELBOOK A TEST DRIVEVIEW OUR ACCREDITATION

Intel Platinum Partners and HPC Data Centre Specialists 2020
Podcast Sponsored by Intel
LISTEN TO OUR LATEST PODCAST EPISODE
It's all about the Tech Talk! For the first time our in-house experts at Boston are letting loose on our podcast - join us as we discuss the hottest topics in tech from the Edge to the Datacentre... and beyond!
LATEST BLOG RELEASE
INTEL® XEON® SCALABLE AND INTEL® OPTANE™ MEMORY
Understand more about Intel Xeon Scalable Processors and Intel Optane DC Persistent Memory on our latest blog post which includes benefits and the ability to book your test drive.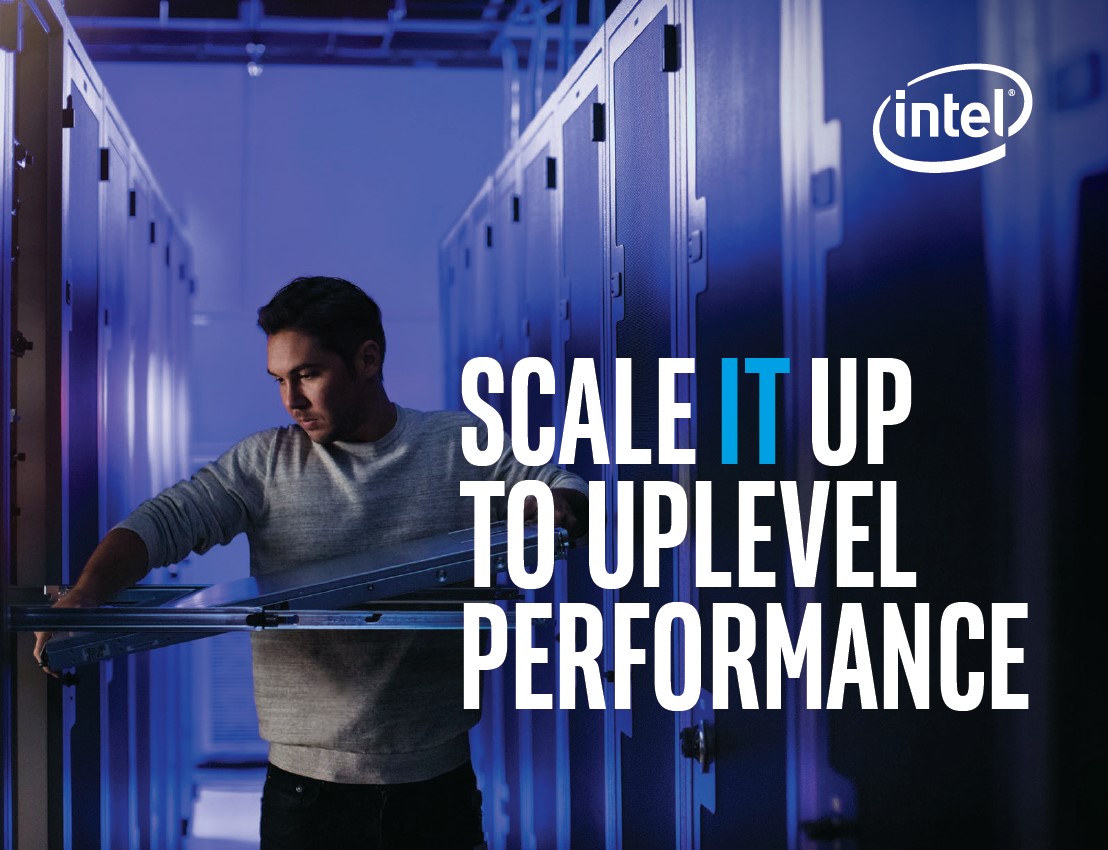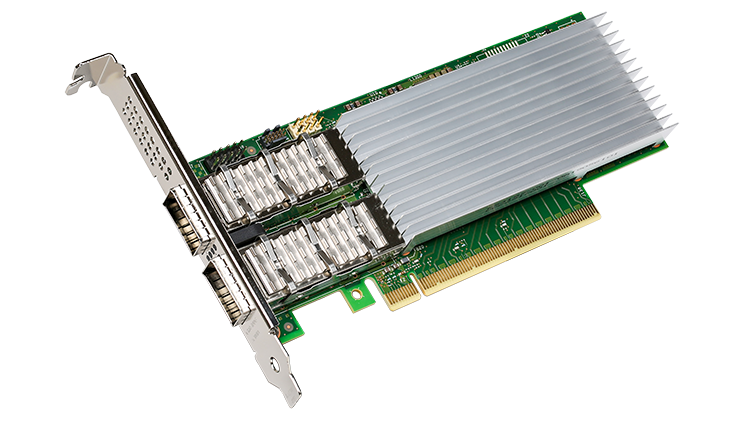 INTEL® Ethernet 800 Series
With the Intel® Ethernet portfolio, you can accelerate high-priority applications, packet processing and latency-sensitive workloads. The 800 Series introduces new controllers and adapters with 10/25, 50, and 100Gbps speeds, multiple form factors (PCIe and OCP NIC 3.0), and broad OS support. This series is ideal for many verticals including HPC, Enterprise, Cloud Service Providers and Comms SPs.
THE LATEST PRODUCT RELEASES
2ND GEN INTEL® XEON® SCALABLE PROCESSORS & INTEL® OPTANE™ DC PERSISTENT MEMORY
Find out more about 2nd Gen Intel Xeon Scalable Processors and Intel Optane DC Persistent Memory on our live microsite which includes; benchmarks, the ability to book your testing and see the real performance gains from these incredible products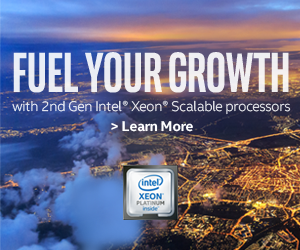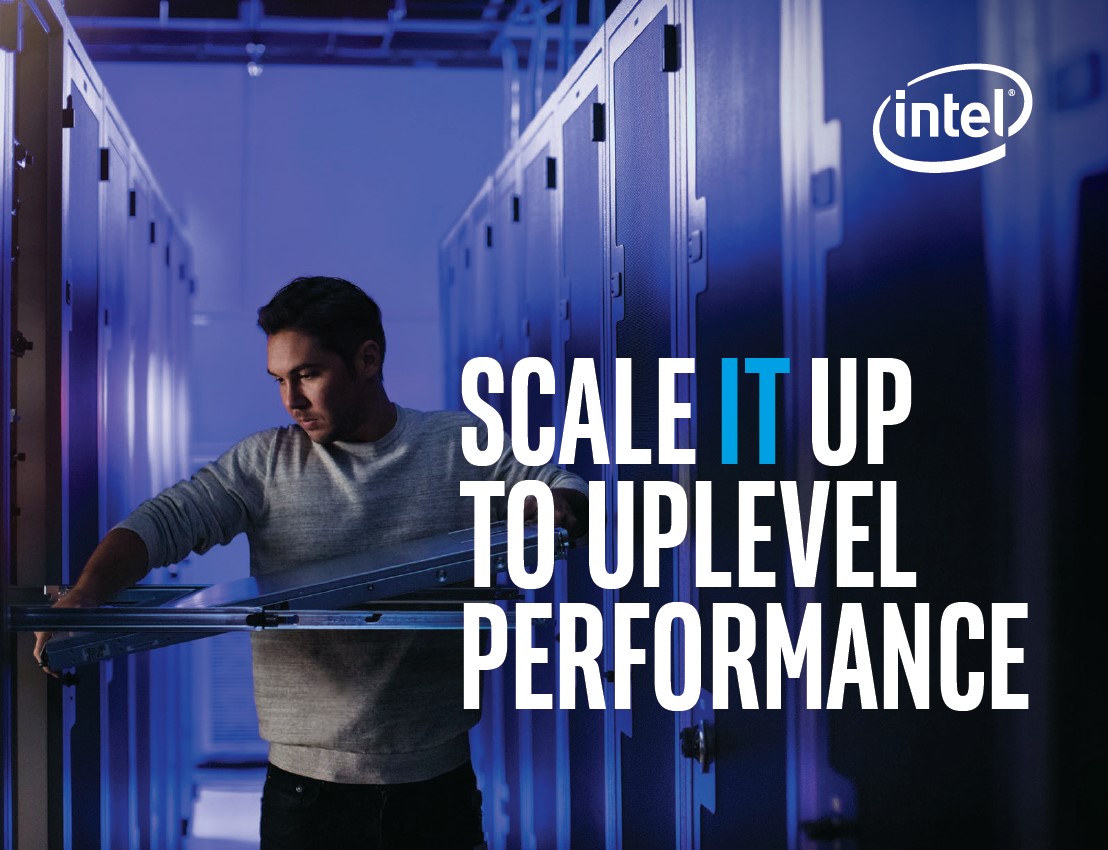 TAKE A MAJOR LEAP FORWARD
INTEL® XEON® SCALABLE FAMILY
Intel Xeon Scalable CPUs are designed to support hybrid cloud infrastructures and the most high-demand applications. With performance optimisation and throughput increases at the heart of this powerful range, speed is achieved without compromising on data security.
PRODUCT BRIEF SCALE IT UP INFOGRAPHIC
Introduction to Intel® Xeon® Scalable Family
Synergy among compute, network, and storage is built in. Intel® Xeon® Scalable processors optimize interconnectivity with a focus on speed without compromising data security.
The fast path to infrastructure transformation
INTEL SELECT SOLUTION FOR SIMULATION AND MODELING
This solution has been workload-optimised to accelerate the process of selecting the right hardware and software for your simulation and modelling workloads. To help our clients make informed decisions about new technologies, this Intel Select Solution is available for testing in our research and development facilities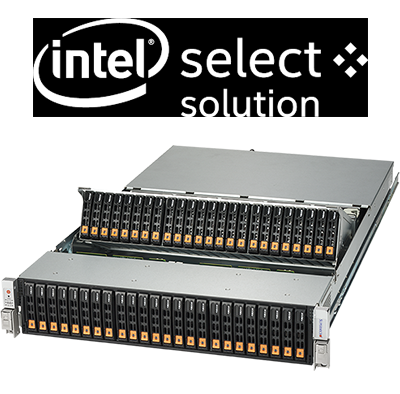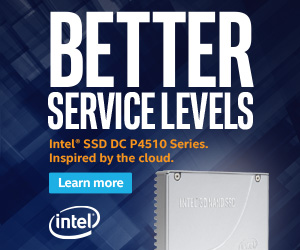 BETTER SERVICE LEVELS
Intel SSD DC 4510
Built from the success of its cloud-inspired predecessor and architected with 64-layer, TLC, Intel® 3D NAND technology, the Intel® SSD DC P4510 Series delivers performance, Quality of Service (QoS), and capacity improvements to further optimise storage efficiency, enabling data centers to do more per server, minimise service disruptions, and efficiently manage at scale.