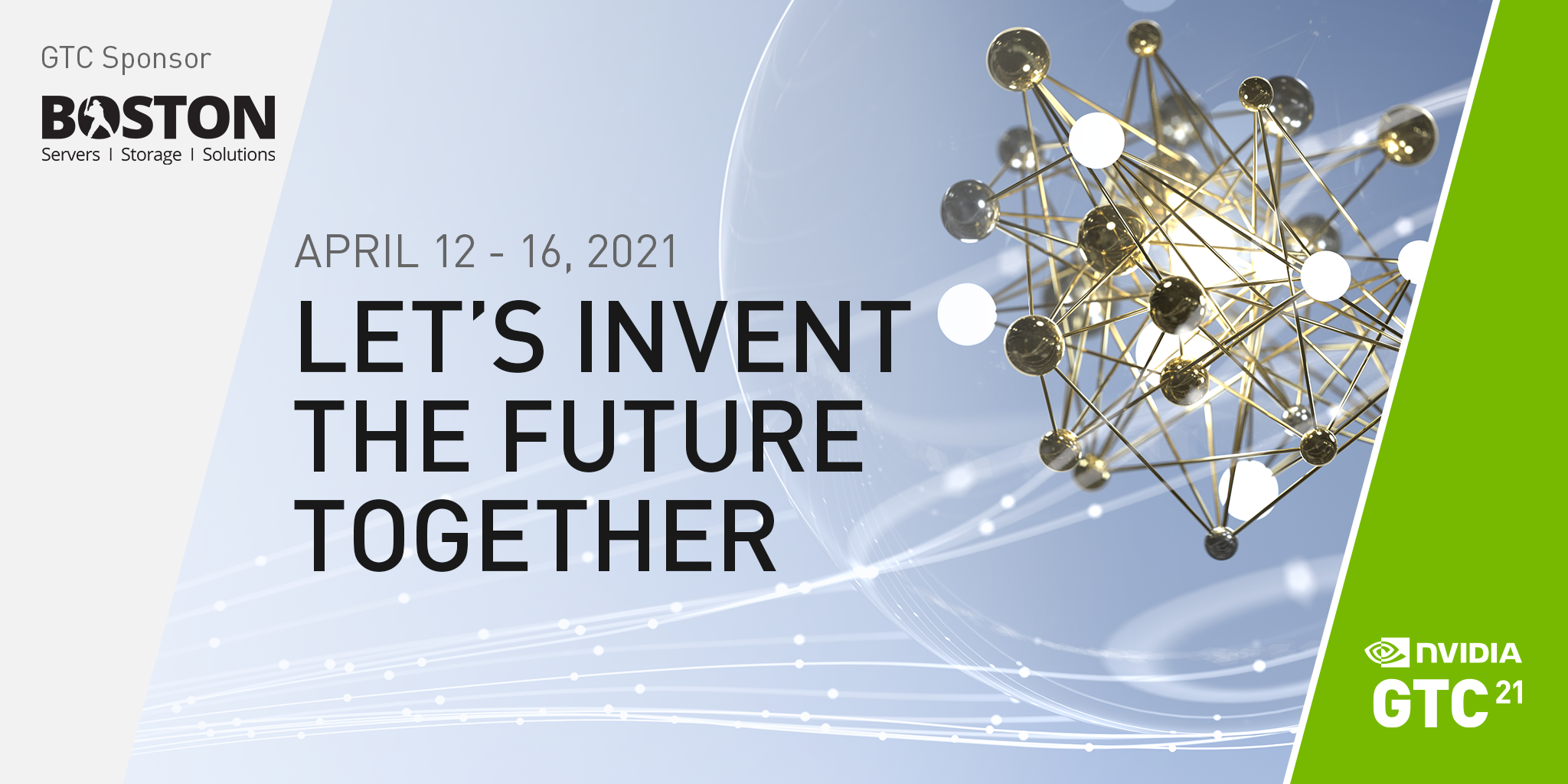 GTC21 IS DIGITAL - HERE'S ALL YOU NEED TO KNOW
Boston are excited to be Diamond sponsors of NVIDIA's GTC21 - the conference for AI innovators, Technologists and Creatives!
Join us at NVIDIA's GTC for a transformative global event that brings together brilliant, creative minds looking to ignite ideas, build new skills, and forge new connections to take on our biggest challenges. It all comes together online April 12 - 16, kicking off with CEO and Founder Jensen Huang's keynote.
At GTC you can explore:
Inspiring presentations from industry pioneers
Connect with Experts sessions
Startup insights
DLI Training
Demos

Discover the advanced technologies that are transforming today's industry's as well as uncover breakthroughs in AI, datacentre, accelerated computing, healthcare, intelligent networking, game development and more. Registration is free and gives you access to all the live sessions, interactive panels, demos, research posters, and more. Sign up below and read on to find out more about our partner sessions during the week.

On Demand
Scaling GPU-Powered Desktop-as-a-Service in a Post-COVID world (Presented by Boston Limited)

Boston and Cloudalize have been partners for 10 years, and together enabled Cloudalize to deliver computational power (GPU) from the cloud. With Cloudalize, customers and partners can run GPU-accelerated applications and workflows on any device, at any time and from any location. Cloudalize's solutions include managed virtaul workstations (DaaS: desktop-as-a-service), one-click app streaming for high-end experiences (AaaS: application-as-a-service) and managed Kubernetes for AI model training/inferencing (CaaS: computation-as-a-service).
Our session will show how Cloudalize's DaaS solution turns any end-user device (computer, tablet, phone, etc.) into a supercharged computer in just minutes. We will also be conducting a live demonstrating showing performance increases, generation over generation.

On Demand
AI-in-a-Box: Accelerated GPUs in the Finance Industry (Presented by Andrew Addison, Technologist, ESG, Boston Limited)

Banks, insurance companies, and trading firms are in the midst of a data-driven revolution, and those that leverage AI intelligently will win. From mitigating risks proactively to creating personalised customer services, "AI-in-a-box" solutions for the financial services industry harness the power of AI to differentiate firms and transform their bottom line.
We will introduce a number of solutions and how they were developed, that will demonstrate how it is possible to proactively detect threats before they occur, preventing fraud, money laundering, cyber threats, and other risks that businesses face by understanding patterns of illicit behaviour.

On Demand
Accelerating AI: NVIDIA DGX A100 as-a-Service (Presented by Boston Limited)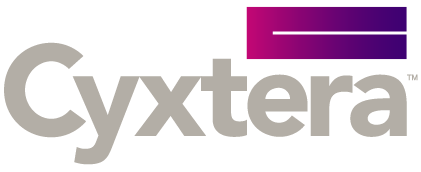 Boston has partnered with a number organisations to embed the powerful NVIDIA DGX A100 into their datacentres, but not all organisations can afford (or even need) all the hardware all of the time. Boston has supported offering on-demand co-location approaches that will accelerate the deployment of AI/ML workloads. Access is easily manage to NVIDIA DGX systems through a simple portal, meaning no more expensive staffing to install the stations. As a result, workloads are easily managed with the security and control provided by single-tenant, dedicated infrastructure combined with the flexibility and agility of cloud.
Boston has been working with Cyxtera to launch AI/ML as a service, and we'll discuss how that came to be, including the technicals, and share how the service delivers cost efficiency, time-to-market, flexibility, operational support, and global coverage.

Simulive
Tuesday April 13th, 3:00am PST/11am BST
Fast, Scalable AI-Accelerate Protein Design Powered by NVIDIA DGX A100 (Presented by Boston Limited)

Boston partnered with InstaDeep Ltd to design an on-prem supercomputer cluster to deliver performance gains, cost savings, and scientific computing at scale over cloud offerings. This supercomputer is hosted on the same premises that hosts also Cambridge-1, the UK's most powerful supercomputer.
Find out how this project came around and how Boston, InstaDeep, and NVIDIA together are powering the AI revolution!
Event Details